Volunteers are vital for organizing mass events such as Almaty Marathon.
A vital component of the team of organizers - are volunteers, who at every stage of the project carry out the most important and critical functions, providing invaluable assistance to the participants and create a special festive atmosphere.
For the Almaty Marathon 2018, which will be attended by more than 20 000 runners and spectators, we need volunteers' help.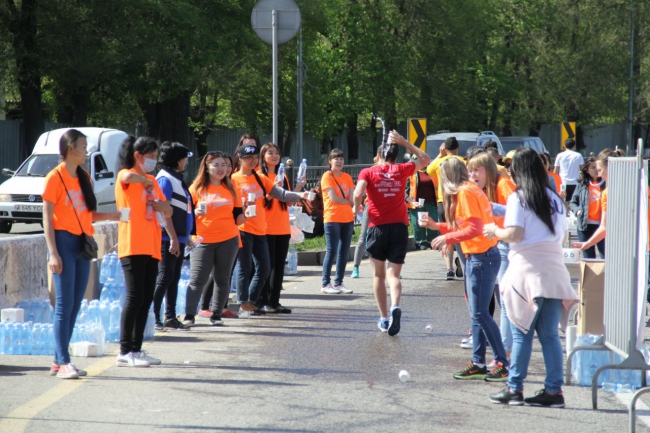 Areas in which the volunteers are involved:
I. Preparations:
Preparation of race packages for participants;
Preparation of provisions for food/water stations
Assist in the design of exhibitions Sports EXPO;
Issuance of starter packs at the Sports EXPO;
Informing the participants with the necessary information Sports Fair.
II. Conducting Almaty Marathon:
Coordination of the participants in the starting and finishing towns;
Reception and delivery of baggage/cloak room;
Control the direction of movement of participants in the competition;
Provisioning of water and food;
Assisting in awarding the winners;
Provision of reference and information assistance to participants and fans;
Emotional and moral support, cheering for participants during the race;
Helping in judging along the route.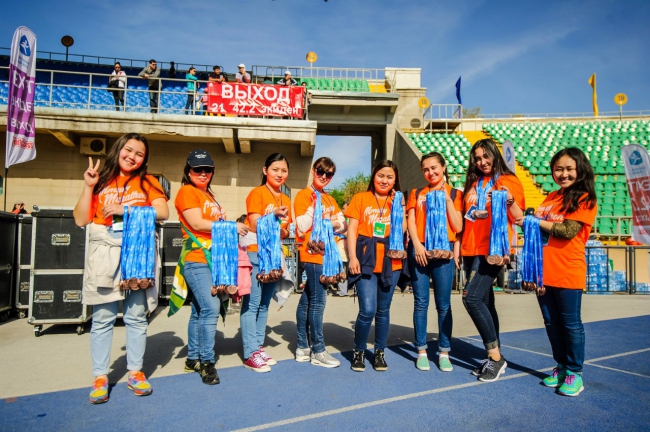 What volunteering at the Almaty Marathon can give you:
A unique experience in a team of professionals;
Practical experience in conducting and organizing international sports event;
Useful acquaintances, development of communication skills;
Contribution to the mass sports development and charity for a cause.
Volunteer Almaty Marathon gets:
Branded T-shirt;
Meals during the Almaty Marathon;
Letter of acknowledgement from the organizers;
Recommendation letter (upon request).
Requirements for volunteers:
Communicative;
High level of responsibility;
Must be 18 y.o. or older;
Ability to work in a team;
Interest;
Must wear sport shoes during the event.
All registered volunteers will be divided into groups responsible for each area.
If you would like to become a volunteer for Almaty Marathon, write us at volunteer@almaty-marathon.kz